Bring abundant daylight to any indoor environment
LED Sky delivers innovative LED lighting solutions that mimic natural sunlight. Our easy to install Skylights will brighten up any commercial or residential area, creating an entirely new and pleasant ambience.
Put an LED Skylight to the test in your home or business, risk-free & no strings attached.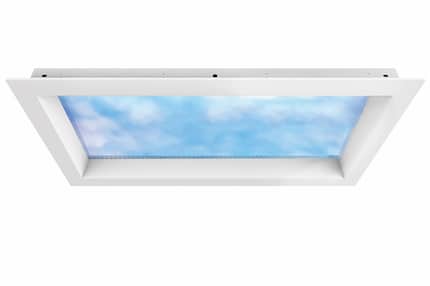 Exposure to natural daylight is vital to our physical and mental well being, unfortunately most of us do not get enough of it.
LED Skylights emit artificial light that closely resembles the visible spectrum of natural sunlight. Through a combination of cutting-edge LED technology, toughened glass, and smart controllers, LED Skylights can reproduce the feeling of daylight and infinite skies.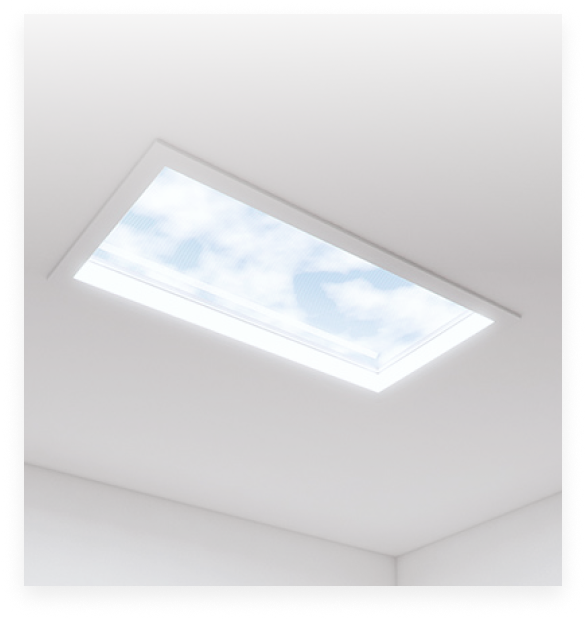 Rediscover the benefits of natural daylight conditions
Improve your health and productivity. Our internal clocks are in sync
with the natural daylight cycle and numerous studies have demonstrated the health benefits of plentiful exposure to natural light. LED Skylights produce light that closely mimics sunlight, allowing you to enjoy
all the benefits that it delivers:
•   Improved cognitive performance
•   Aligned sleep/wake cycle
•   Reduced risk of eye strain
•   Improved skin collagen production
•   Optimized metabolism
•   Increased blood circulation
•   Improved mood
In tune with your circadian rhythm
Use our intuitive mobile app or the wall mounted controller to synchronize your Skylight with the natural daylight cycle and align with your internal clock.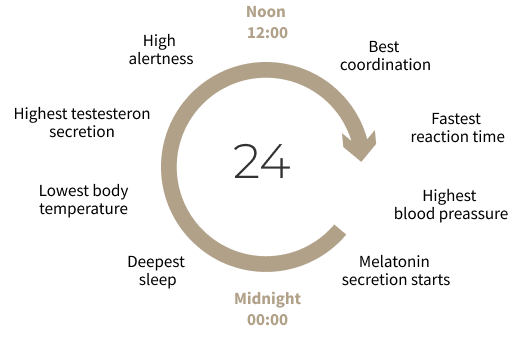 Full control over  the lighting ambience
Adjust the lighting dynamic to your preference based on a specific geographic location as well as the four seasons.
Brightness, skylight, and color temperature can all be modified to your liking.
LED Skylights have a dimmable range of 1% to 100%
Suitable for commercial and industrial use
Fully compatible with the Digital Addressable Lighting Interface (DALI). Up to 64 LED panels can be controlled simultaneously.
LED Skylights will transform your windowless environment into an open and welcoming area.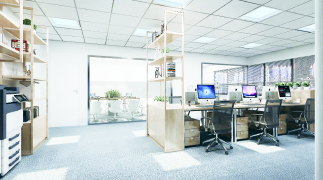 Optimize productivity, boost morale, and reduce absenteeism rates.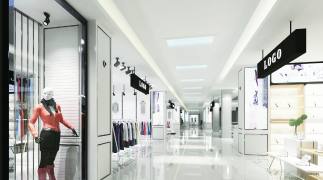 Enhance the shopping experience and increase the amount of time customers spend in your store.
Create the perception of extraordinarily wide spaces and infinite skies in areas that are deprived of natural light.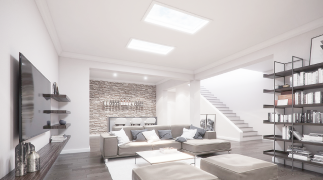 Brighten up any room in your home without costly roof alterations.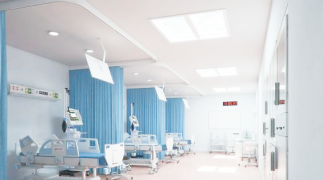 Help patients feel comfortable and speed up their recovery by creating a relaxed and warm atmosphere.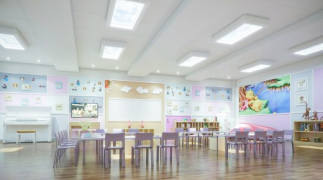 Improve the learning process with a well lit environment that pupils will enjoy studying in.
Our LED panels come in standard sizes (2'x2' and 2'x 4') that can fit into any ceiling with minimal wiring; no retrofitting is required. For special size requirements please contact us.
Customers can choose from multiple framing options available:
Through a combination of nano materials and toughened glass, SkyPanel LED Skylights are able to reproduce stunning lighting patterns and create a feeling of infinite skies.
There are two models to choose from: